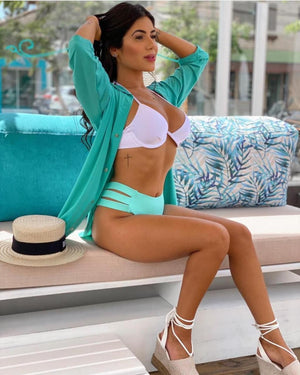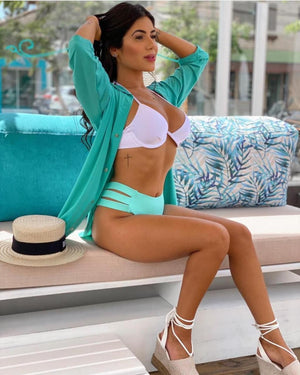 Selection of styles. Applied at check out.
Nidi Beach was created in 2020.  Our Aim is to create beach ware that mixes countries and cultures for all women worldwide to empower self-esteem.

The 2021 summer collection arrives in a variety of styles including, neon and polyamide. Some models also include underwire tops, and bottoms that lift your bum.
This section doesn't currently include any content. Add content to this section using the sidebar.